Get in Touch with Our Team
Call Us Now: (805) 540-6022
RPM CENTRAL COAST
3599 Sueldo Suite 100
San Luis Obispo, CA, 93401
Phone: (805) 540-6022
Fax: (805) 540-6066
Text Us: 1-256-600-1855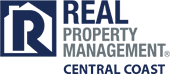 Get your free rental analysis and...
Determine the rental value of your property.
Learn how to increase your profits.
Find the right management plan for your budget.
National Assotiation of Residential Property Managers

Inc 500 – 2012
Potential Owners looking for management services only

Outstanding Manager
"Thank you Jerry, you have been an outstanding property manager.  You have been the best of the 4 property managers I have had.
Keep me posted on the repairs, bracket the water heater, dishwasher repaired or replaced, furnace, etc."
Richard Hoerntlin
Satisfied Client
Our Office
3599 Sueldo Suite 100
San Luis Obispo, CA 93401
(805) 540-6022